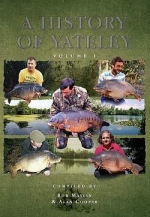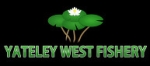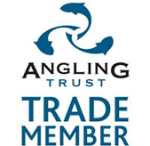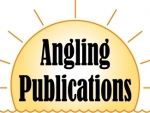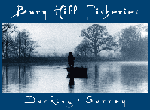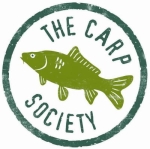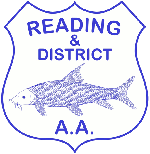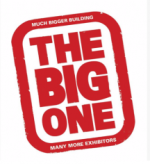 Page 6 of 6 •
1, 2, 3, 4, 5, 6
Nigel Bryant
I learned with sadness that Nigel Bryant had died recently. He was a notable angler who had a carp career dating back to the 1960s. At the time he fished at the famous Electricity Cut and many other waters in the Northampton area.
Later, when I first met Nigel in the late 1980s, he was a member of the Savay syndicate and a successful one too. He like others was slightly amused at my surface antics at Savay which at the time had seen little in the way of floater fishing. I remember Nigel took a picture of one of my early surface caught Savay fish and told me that he'd had some success off the top at one of the his water during the warmer weather of 1986.
From then on I bumped into Nigel at some of the carp shows, and remember having a drink with him at Carpin'On at Five Lakes a few years back where mentioned that after the Electricity Cut had ended - the coal-fired electricity generating station had closed and the discharge of warm water into the 'Cut' finished - he'd fished for the 'Cut' carp that had moved back into the vast main River Nene. He also mentioned that his daughter had moved to a village close to my home in the New Forest.
Then out of the blue one day my door bell rang and there was Nigel standing with a smile on his face. He'd visited his daughter and was quickly on his way home and couldn't stop but he'd found some pictures of River Nene carp from the 1980s, and thrust a packet of pictures into my hand.
Here (below) is one of the pictures that immediately went into the Special Album. It shows Nigel with a super 26lb 12oz mirror from the North Bank of the river Nene in October 1984. Straightaway when I saw this picture I guessed I'd seen the fish before. And so it proved to be, this carp was first recorded some 19-years earlier when 'Cut' regular, Dave Goodrum, netted the fish on a cold night in January 1965
[You must be registered and logged in to see this image.]
Cake & eat it
Over the years there have been many items created with an association to Richard Walker's record 44lb carp popularly known as Clarissa - it was not the name that xxxx Walker and Pete Thomas gave which was Ravioli, after the cans of the stuff they would often eat (cold) while fishing at Redmire Pool during 1952, the year of xxxx's capture.
A number of life-sized wooden carvings by master fish wood sculptor and noted carp angler Brian Mills have seen the light of day. These include the Carp Society's Richard Walker Remembrance Trophy, mounted in a bow-fronted glass case (I was the first recipient), a whole free-standing life-size carving of Clarissa which was the first prize in the Sony King Carp Challenge back in the mid 1990s (that Tim Hodges won) and at least two other life-sized carving for private commissions beside a number of small sized replicas.
Of course you have quite a few drawings and paintings of Clarissa created over the years, the most distinguished being the late John Searl and Claire Yates beautiful renditions of the fish.
However, what might rate as perhaps one of the more usual items created with a Clarissa theme must be this life-sized cake. Masterbaker, and keen angler George Read of Kent, made this outrangous cake as part of a charity prize draw. The winner was announced at an Anglers Evening arranged by Ken Crow of Honeycroft Fisheries in the mid 1990s where I gave a slide show. The winner was made known that evening and was present, so I along with many others got to taste George Read's creation. From memory it was delicious.
[You must be registered and logged in to see this image.]
No more postings Chris? I miss 'em.....!



Posts

: 18


Join date

: 2014-03-26


Age

: 52


Location

: Herefordshire



Over many years I've been fortunate enough to sit down and talk, sometimes at length, to some of the most prominent (mainly carp) anglers of this country. These range from Richard Walker and 'BB' to Chris Yates and Terry Hearn. Some of these conversations I have stored on tape cassette and later a digital recorder.
A few I have recorded more once and in the case of the late Mike Harris I'm only to glad I went to him at his Whitstable home as some 9-months later he sadly died.
If you listen to how Mike started in earnest to catch carp and one day seeing someone through the trees who was fishing an adjacent lake, and then striking up a conversation, you realise it was the start of the formidable duo of Mike Harris and Bruce Ashby.
Once they got going, make no mistake this pair were streets in front of anyone else in Kent, and particularly during the 1970s figured highly nationwide in the consistent capture of big carp.
Mike once let me take a look at his carp picture file (there was also a superb roach file too for Mike's love affair in later life with roach was clear).
Through books and magazines many pictures of Mike and Bruce have appeared, yet when he showed me this carp picture file I soon realised many of these photos had never seen the light of day in print. There were dozens of them.
Here is one of the photos from the mid 1970s and it shows Mike with a cracking 34lb mirror from East Peckham. Mike and Bruce are sadly missed... but never forgotten.
[You must be registered and logged in to see this image.]
At the start of the 1968 season the realisation that Jack Hilton and his nine-man syndicate could have the fishing at Redmire Pool all to themselves must have seemed like heaven.
However, truth of the matter was the fishing was difficult in the extreme. At the time a par-boiled potato bait was still in widespread use along with various forms of breadpaste offered in chicken egg size, all of which was presented directly on the hook.
As a reward for securing the fishing Jack Hilton could in theory go whenever he liked as opposed to the others of the syndicate who were split into three 3-man rotas with one week on, three weeks off. This system with Jack Hilton at the helm remained in place for a number of years.
But, and it's a big but, the carp were infuriating difficult to catch, a number of the syndicate members never landed a single fish in the first year. Jack Hilton fished collectively a massive eight weeks in total that season - for one 20-pounder. To add to the misery this fish was caught on his first visit as the 1968 season opened! Jack's 22½-pounder was a glorious linear and at the time appears not to have been banked before - though it was captured a number of times as the seasons went by. Jack's main fishing pal Bill Quinlan had to wait until September that year before he landed a twenty-pounder on maggots; it was another nice linear this time a 20lb 2oz fish.
However, the highlight of the year, though this fish was spectacularly and heartbreakingly lost, was a common which Jack hooked on potato that at one stage he had over the cord of his landing net, but it wouldn't fold into it. By the time reinforcements arrived this fish had wallowed off the end of the net and though Bill Quinlan tried in vain to reach it... the hookhold failed. Later Jack measured the distance across the cord of his net and found it to be 39-inches. He'd lost one of the fish he came for.
[You must be registered and logged in to see this image.]
Jack Hilton and Ron Barnett with the 22½lb Redmire linear
I love that account of the big common lost - I wonder how big it was, with Walker's 44 coming in at 36 inches, and Yates's The Bishop at 37....if the girth for Hilton's lost fish was impressive, and we have no reason to doubt it, would you agree 53-55lbs?



Posts

: 18


Join date

: 2014-03-26


Age

: 52


Location

: Herefordshire



Big Scale
This picture of Colin Swaden dates from 1980 and the fish he's holding is the celebrated 'Big Scale' from Longfield. Colin along with Dennis Davis applied a Fred Wilton bait coupled with perhaps to first use at Longfield of the then ultra secret hair rig. The effect on the normally near uncatchable (at the time) Longfield carp was significant as the pair ran riot with a string of big carp topped by Colin landed the same 40-pounder twice in as many weeks.
Big Scale, a really deep-bodied sparsely scaled mirror, was certainly one of the 'character' fish in the pool and grew in time to over 35lb.
Perhaps the most infamous capture was when Ritchie McDonald outwitted Big Scale. He'd been after this famous old carp for some while, so it was with some excitement when finally he put his net under it. But then a disaster happened. I was there at the fishery that day and had just walked down the steps next to the Goose Pool area when the late Chris Seager approached me saying, "I wouldn't go near Ritchie, he caught Big Scale and we all got ready with the cameras but before a picture could be taken the fish jumped clean out of his hands and back in the water!"
I quietly walked passed Ritchie's 'Lot' only for him to stick his head out, "Hello Chris, suppose you've heard..." After a little while he was okay about it, a picture would have been nice, but it really didn't matter that much.
Then the following year Kevin Maddocks caught Big Scale and knowing Ritchie was fishing he went to see him and asked if he'd like a picture with the fish - Ritchie jumped at the chance. So he got his picture of Big Scale in his arms in the end.
[You must be registered and logged in to see this image.]
Return to Redmire
In the heady days of the 1960s when fresh minds with new ideas and great determination started to make headway by standing on the shoulders of giants such as Richard Walker - it was the era of the Specimen Hunter.
One of the earliest groups was the Kent Specimen Group headed by a young individual named Bob Rolph. Early on the group had amongst it members the likes of Jim Gibbinson, Steve Edwards, Ken Rowley, Mike Winter, etc and were active with all species with many specimen fish landed.
In the early spring of 1965 Bob Rolph mentioned to a friend that he'd like to Redmire Pool for himself. Redmire had been in the limelight some while before as it was thought many, if not all of the carp, had perished in the mighty 1962/3 freeze up which wiped out or severely effected many fisheries in the UK. Though Bob asked several friends whether they'd like to accompany him, because of various reason they couldn't, but another group member, Grahame Igglesden, showed interest.
So on a bright spring day at Easter 1965 Bob and Grahame set forth from Kent to find Redmire Pool. They arrived at the entrance to Bernithan Court and soon dispelled any thoughts of travelling along the open flat approach road within easy visual sight of anyone on the estate. So they parked up back along the road and travelled across fields until there before them lay the Redmre shallows. Soon they were climbing trees and were greeted with the sight of dozens of Redmire carp from 10lb-30lb moving around in the shallow water. Clearly the carp had not succumbed in the freeze-up and almost wherever they looked carp were visible. A little later they appeared on the dam and were soon spotted by farm worker and bailiff Eric Higgs who asked what they were doing on private property. They explained that they had come all the way from Kent just to look at the famous pool. Kind-hearted Eric let them stay the rest of the day.
It was from this visit that John Nixon got to hear about the carp still being present and the following year negotiated with the trustees of the estate that fishing could take place. Both Bob and Grahame fished that year.
And shortly I'm taking the pair back to see Redmire after a gap of over 50-years - it will be marvellous to see them stand in roughly the same spot where they first glimpsed the enigmatic pool decades before.
[You must be registered and logged in to see this image.]
Bob Rolph back in the mid 1960s with a nice looking carp
None-withstanding the Photobucket problems which seem on the face of it unsolvable unless you pay some money, I've now changed to Tinypic for third-party hosting which seems fine.
Langmans Lake at Send shows its potential
By the early 1960s some members of the Woking & District Angling Society knew that the larger of the two lakes they controlled, Langmans at Send, had big carp present. By 1964 at least three 20-pounders had been caught, though the reputation of uncatchability meant few tried.
Head bailiff, John Brough, had landed one of the twenty-pounders and in good weather often seen bigger ones cruising around in the shallow water of a bay and was bursting for one of them. Around this time besides some big mirrors he'd spotted a perfect monster of a common carp which he thought might go 35lb or bigger!
John had used legered potato to good effect in the smaller of the two lakes and started to use them at Langmans, Two years later he landed another 20lb Langmans mirror along with several other big fish. Then another milestone in 1964, the first twenty pound common carp, this super Redmire lookalike carp weighed 24lb.
Also in 1964 another carp angler appeared on the scene, his name, Charlie Carter, and with him he bought a different bait - dumplings, yes, dumplings. Charlie followed an Italian recipe which was simple to make but the master stroke was he flavoured them with vanilla. These dumplings gave Charlie more runs than John, who was using the humble potato, but an inherent problem Charlie suffered was trying to strike through them. The insides were so dense it impeded the hook; Charlie even tried a four-way split with a knife at the top of the bait to remedy the problem. As a result, although he had a number of runs, few carp were actually hooked. However, one fish Charlie did land in June 1964 turned out to be a new lake record - a cracking chunky mirror weighing 27lb.
Notwithstanding this success, Charlie Carter faded from view, but John Brough had picked up on the flavour thing. The following year, 1965, with several more 20lb fish to his credit, he started to do really well, his total of big carp - although few knew of it - put John in a class of his own in Surrey, if not nationally.
[You must be registered and logged in to see this image.]
Charlie Carter with his Langmans lake record of 27lb landed in June 1964 while using vanilla flavoured dumplings
Page 6 of 6 •
1, 2, 3, 4, 5, 6
---
Permissions in this forum:
You
cannot
reply to topics in this forum